Call Us For Hydro Jetting Services in Metro Detroit
Is wastewater backing out of your drain? Having trouble with recurring clogs? Get the problem resolved quickly and efficiently with help from Motor City Plumbing and Drain. We provide professional hydro jetting services throughout Metro Detroit and surrounding areas. Hydro jetting is designed to clear your sewer line of debris—leaving your plumbing system clog-free and back to normal without further hassle.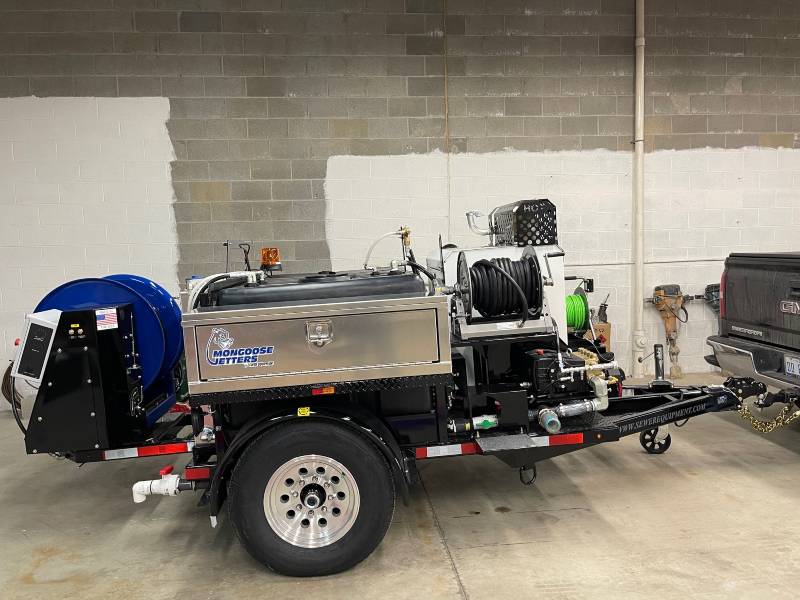 What to Expect from Our Hydro Jetting Services
Before we get started clearing out your sewer line, we will perform a video pipe inspection to see if hydro jetting can be completed safely. The inspection will allow us to check for pipe damage; if there is pre-existing damage, we may recommend sewer repair or replacement instead.
If your system is cleared for hydro jetting, we will discuss the scope of work with you and let you know what to expect. An experienced Metro Detroit plumber will handle the hydro jetting, making sure the right amount of water pressure is used without harming your sewer line while still being effective.
Don't hesitate to reach out today to discuss your sewer concerns and find out if hydro jetting is the right solution for your home or business in Metro Detroit.
What are the Benefits of Hydro Jetting?
Hydro jetting is a highly effective method of clearing out severe blockages in your sewer line. It can safely remove grease, sludge, corrosion, and other buildup—flushing it all out of your plumbing system and leaving your sewer pipes flowing like new.
Adding hydro jetting to your plumbing maintenance plan every few years can help your system continue to work efficiently and prevent unexpected clogs or blockages.
Contact us today to schedule professional sewer cleaning and hydro jetting solutions in the Metro Detroit area.
SCHEDULE SERVICE
WITH OUR PROFESSIONALS